United Kingdom

Sales:
+44 (0)2079 934 934

Support:
+44 (0)7404 205 964
Log In

Email Us
Sign Up

Live Chat
Trijit shifts and launched its datacenter services as TWS (Trijit Web Services)
Trijit introduces a new support level mainly known as "Legendary Support".
Trijit datacenter facilities are well knowed since people starts talking about it.
Cloud Backup & Storage Servers
TRIJIT CLOUD – MyDrive Cloud Storage made simple at affordable price
Get a Cloud Storage and Backup solution for your organization from TRIJIT with simple administration which is highly flexible, reliable and scalable too. With our secured cloud storage you data is protected round the clock and the cloud storage comes at affordable rates for your increasing business needs with pro data billing backed with best in class TRIJIT legendary technical support.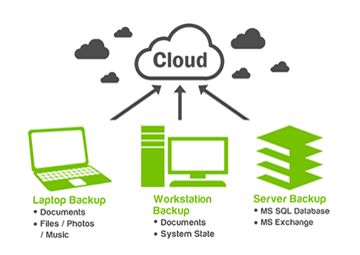 Trijit Cloud Storage Solution gives you access to your data from anywhere with any device like desktop or laptop and allows you to sync all your data according to your needs. Connect to your data through a secured network of TRIJIT via web or mobile devices and get access to your data. Access your data privately when it is synced with your devices.
Get feature rich MYDRIVE setup from TRIJIT CLOUD for your desktop/laptop.
Some of the key features of Trijit Cloud – MyDrive are
Sync your data and Share across all your devices privately
Search easily for files and folders within your cloud storage
High end and yet simple user interface for MYDRIVE data storages
Documentation on how to startup with TRIJIT CLOUD - Mydrive for the user
Store Files, Contacts, Calendars, Photos, Videos and many more
Comes with easy and comfortable Document viewer, Photo and Video gallery viewer
Get LDAP/Active Directory feature enabled with every dedicated cloud storage solution
CONTACT SALES

+44 (0)2079 934 934
Our Testimonials
The team at Trijit (TWS) is always courteous, and has always extended us the highest levels of service and support around the clock, which makes them as our hosting provider.
Emily
HR, Case Removals
We decided to focus on our strategic value proposition so as our hosting partner is Trijit helped us to roll out all our new services namely currency deliverables, featured web and mobile trading.
Olivia
Head of IT, Global Securities Ltd
With Trijit Web Services as our technology partner, we have been able to provide our customers with a consistent and enhanced portal experience.
Harry
GM, Accede Innovationz
Trijit has given us the confidence and comfort level to focus on our business. Our potential clients are all around in Middle East Countries.
Md Imran
COO, CGHPT-Oman