United Kingdom

Sales:
+44 (0)2079 934 934

Support:
+44 (0)7404 205 964
Log In

Email Us
Sign Up

Live Chat
Trijit shifts and launched its datacenter services as TWS (Trijit Web Services)
Trijit introduces a new support level mainly known as "Legendary Support".
Trijit datacenter facilities are well knowed since people starts talking about it.
PHP Hosting
TRIJIT offers best PHP hosting services for all PHP based application. Our PHP hosting services in UK are high in performance and highly reliable adn scalable. Our PHP hosting servers are fast and affordable which are highly optimized for PHP based applications or websites hosting. Our PHP web hosting is also backed with 99.9% uptime SLA along with 24/7 legendary support.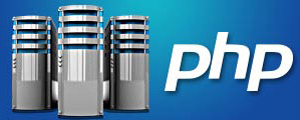 Enjoy the most flexible PHP hosting solutions by Trijit
When you have scalable applications based on PHP you are ready to get that online by involving Trijit as your hosting server provider. Our many hosting services which will give you flexiblity in choosing the plans and hosting products like Shared Hosting and later on opt for Virtual Private Server (VPS) Hosting and Dedicated Servers Hosting.
PHP web hosting services provided by us is 100% compatible with all PHP versions (from oldest to latest) and powerful PHP hosting servers are optimized to ensure the best performance of your websites or PHP-based applications, no matter which or how many PHP versions you need to use.
Our PHP Hosting includes:
Our Servers are 100% Compatible with all versions of PHP based applications or websites
Secure and Affordable PHP hosting services
24x7x365 php technical expert team legendary support
Our server includes latest versions of Apache, MySQL, PHP & FTP
CONTACT SALES

+44 (0)2079 934 934
Our Testimonials
The team at Trijit (TWS) is always courteous, and has always extended us the highest levels of service and support around the clock, which makes them as our hosting provider.
Emily
HR, Case Removals
We decided to focus on our strategic value proposition so as our hosting partner is Trijit helped us to roll out all our new services namely currency deliverables, featured web and mobile trading.
Olivia
Head of IT, Global Securities Ltd
With Trijit Web Services as our technology partner, we have been able to provide our customers with a consistent and enhanced portal experience.
Harry
GM, Accede Innovationz
Trijit has given us the confidence and comfort level to focus on our business. Our potential clients are all around in Middle East Countries.
Md Imran
COO, CGHPT-Oman