United Kingdom

Sales:
+44 (0)2079 934 934

Support:
+44 (0)7404 205 964
Log In

Email Us
Sign Up

Live Chat
Trijit shifts and launched its datacenter services as TWS (Trijit Web Services)
Trijit introduces a new support level mainly known as "Legendary Support".
Trijit datacenter facilities are well knowed since people starts talking about it.
Clustering Servers
Trijit Web Services (TWS) delivers a server clustering services when a more complex configuration combining public networks, private networks, or both is required, TWS provides almost unlimited flexibility and reliability for our customers. Whether you need to combine a number of servers together on a private VLAN for basic networking functions, or if you require a more complex configuration that combines multiple servers, firewalls, load balancers, etc., TWS can custom tailor a solution just for you.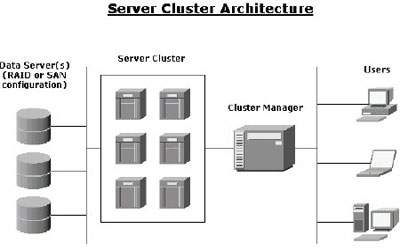 TWS network topology consultants have an experience designing and deploying complex architectures for small-medium business, government, ISV's and SaaS Hosting companies. Pricing for the TWS Clustering solution is based on the complexity of your cluster requirements, and the services and add-ons required to achieve your desired configuration. We work closely with our clients to ensure that your hosted infrastructure meets and exceeds your business requirements for traffic fluctuations, application performance, storage, disaster recovery, and security. TWS provides Server Clustering Services for both Linux and Windows Platforms.
CONTACT SALES

+44 (0)2079 934 934
Our Testimonials
The team at Trijit (TWS) is always courteous, and has always extended us the highest levels of service and support around the clock, which makes them as our hosting provider.
Emily
HR, Case Removals
We decided to focus on our strategic value proposition so as our hosting partner is Trijit helped us to roll out all our new services namely currency deliverables, featured web and mobile trading.
Olivia
Head of IT, Global Securities Ltd
With Trijit Web Services as our technology partner, we have been able to provide our customers with a consistent and enhanced portal experience.
Harry
GM, Accede Innovationz
Trijit has given us the confidence and comfort level to focus on our business. Our potential clients are all around in Middle East Countries.
Md Imran
COO, CGHPT-Oman