United Kingdom

Sales:
+44 (0)2079 934 934

Support:
+44 (0)7404 205 964
Log In

Email Us
Sign Up

Live Chat
Trijit shifts and launched its datacenter services as TWS (Trijit Web Services)
Trijit introduces a new support level mainly known as "Legendary Support".
Trijit datacenter facilities are well knowed since people starts talking about it.
Disaster Recovery Solutions
DR on Demand gives your organization the flexibility to have an infallible DR solution at a fraction of the cost. Traditional disaster recovery solutions are complex to set up and expensive. They require a secondary site dedicatedinfrastructure, and hardware-based replication to move data to the secondary site.
DR on Demand from TRIJIT makes disaster recovery broadly accessible for all applications and sites by providing cost-efficient, automated and simple disaster protection. DR on Demand reduces overall DR protection costs in two ways:
Pay-per-use
Pay-per-use pricing model eliminates the need for large upfront capital investment to build a secondary DR site.
On Demand Infrastructure
TRIJIT has mastered private cloud technology to provide infrastructure on demand basis. So you pay only when actual disaster strikes or for a DR drill. Rest of the time you will pay only for the resources used for replication etc. This will ensure you will only pay a fraction of traditional DR cost.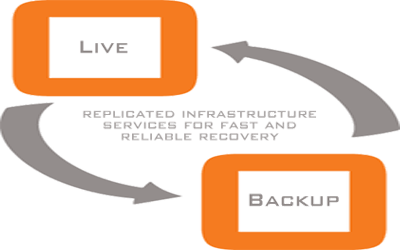 Keep your mission critical applications running even during a disaster
The business world is rife with situations, in which disaster recovery follows a traditional approach, leading to loss of precious time and money and underutilization of resources. Given the competition organizations such as yours face, implementing the right disaster recovery solution is not a priority but a necessity.
Secure your organization with DR on Demand
An outage introduces chaos at a time when it is imperative to recover and restore your business services to your clients as soon as possible. As IT becomes more integral to the outcomes of business, more applications are being classified as mission critical and IT complexity is on a rise. Any downtime or loss of data can result in lost revenue, lost customers, poor productivity, penalties or itigation, and damage to your brand, reputation, and stock price. So, how can you shield your organization from such damage and equip yourself to face unexpected disasters with confidence? The answer lies in combating unpredictability with industry-leading disaster recovery solutions.
DR on Demand: Your best bet for an effective DR solution
TRIJIT's DR on Demand is an innovative, first-of-its-kind solution in UK. The DR on Demand Framework is built to align to an enterprises' - large or medium - DR strategy by offering a robust Disaster Recovery solution at a cost that fits their budget. TRIJIT uses scalable, ready-to-deploy private cloud architecture for this framework. With this solution, Trijit now supports the full LAMP and Windows Stack for on demand disaster recovery services.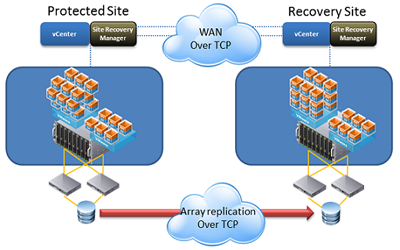 CONTACT SALES

+44 (0)2079 934 934
Our Testimonials
The team at Trijit (TWS) is always courteous, and has always extended us the highest levels of service and support around the clock, which makes them as our hosting provider.
Emily
HR, Case Removals
We decided to focus on our strategic value proposition so as our hosting partner is Trijit helped us to roll out all our new services namely currency deliverables, featured web and mobile trading.
Olivia
Head of IT, Global Securities Ltd
With Trijit Web Services as our technology partner, we have been able to provide our customers with a consistent and enhanced portal experience.
Harry
GM, Accede Innovationz
Trijit has given us the confidence and comfort level to focus on our business. Our potential clients are all around in Middle East Countries.
Md Imran
COO, CGHPT-Oman